France is fortunate to host two competitions of the FIA Karting European Championship - OK and OK-Junior in 2019. The opening round will take place on 20th and 21st April at Angerville, while the fourth and final event will take place at Le Mans on 20th and 21st July.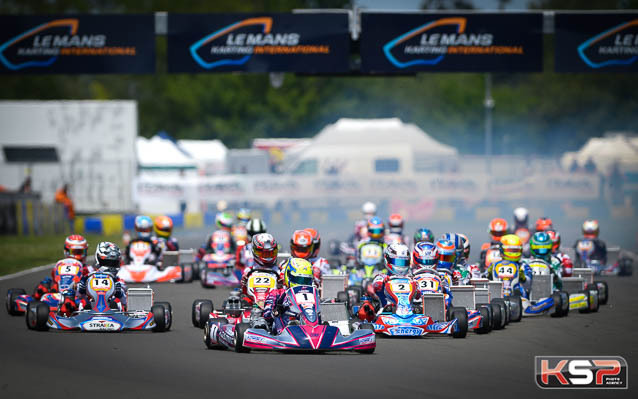 The FFSA decided to take advantage of this rare opportunity to organise two preparatory events, just two weeks before the European meetings. The idea is to allow participants in the European competition to train in race conditions, as well as to offer two great opportunities for French competitors to discover the OK and OK-Junior categories. It is also an opportunity to continue the development of the international FIA Karting categories in France. Together there are a coherent set of four races* for OK and OK-Junior in France for the 2019 season. Accessible as well as of a high level, the two FFSA Karting events award the most valuable federal titles.

The 2019 French OK Championship and the French Cup for OK-Junior will take place over two meetings, less than 15 days before the European Championships. The Angerville circuit will host the first event on April 6th and 7th, while the second will take place at Le Mans on 6th and 7th July. These dates do not clash with any other important event.

The CIK-FIA international rules will be fully applied in France next year at the FFSA competitions and the OK / OK-Junior tyres for the French races will be the same as those for the European Championship. The conditions will therefore be fully harmonised for simpler and better value participation in the FFSA Karting and FIA Karting events.

* Competitors who do not wish to commit to the entire FIA Karting European Championship may nevertheless participate in one of the four events with wild card status.

Entry for the FFSA events will open soon on the website www.ffsakarting.org. For further information call +33 (0) 1 44 30 28 71 or contact@ffsakarting.org.