Karting
Karting is perhaps the most popular and exciting motor sport discipline. Kart competitions involve a wide range of participants, from the youngest (from the age of 7) to the most experienced, thanks to numerous classes corresponding to various levels and budgets; they are always spectacular, the pure essence of thrill, both for drivers and spectators.
In karting, one not only develops driving skills, but also the readiness for effort and pushing oneself to the limits. For the more ambitious, Formula 1 remains the absolute dream, inspired by the success of all the French talents who have started in karting. Romain Grosjean, Jean-Eric Vergne, Charles Pic, and Jules Bianchi had indeed brilliant careers in karting before finding their place in F1, just like great champions such as Ayrton Senna and Alain Prost as well as Sebastian Vettel, Lewis Hamilton, and Nico Rosberg, not to mention Michael Schumacher and Fernando Alonso.
Invented in the 1950s in the US, karting then developed in Europe, where most of the manufacturers are located. Europe still remains the privileged region for competitions, an area where France plays an important role.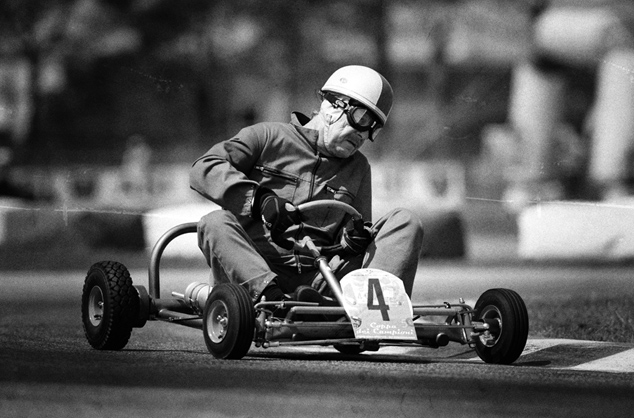 National karting has been managed by the FFSA since 2000. From regional Championships to prestigious French Championships, kart competitions attract thousands of enthusiasts on all the circuits of France. Thanks to the many classes available, all drivers can find what suits them most, including formulas for young drivers (Minikart, Minime and Cadet), promotion formulas such as the "Nationale", national classes such as KZ 125, one-make Cups
(X30, Rotax, KFS, etc.) and finally the top level, with international categories such as KFJ, KF and KZ2, or high speeds with Superkart 250. The "Ecoles Françaises de Karting" (French Schools of Karting), established by the FFSA all over France since 2008, successfully teach the basics to young drivers, while "Equipe de France FFSA Karting" helps the most promising talents to reach the top.
"Karting: a popular and exciting motor sport discipline"