The 2013 FFSA calendar has been completely changed to offer exciting and spectacular meetings and better fulfil the requirements of modern karting, but without neglecting the needs of kart drivers. The international categories - which are open to foreign entrants - will continue to provide an important showcase, with a 3-round French KFJ Championship and intense French KF and KZ2 Championships held in one weekend, while the national categories will remain attractions poles for talented drivers and, as a consequence, will continue to ensure hard-fought and exciting competitions.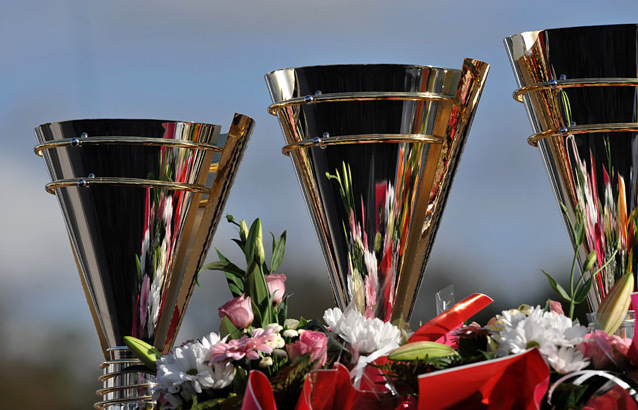 A New, More Popular Formula for 2013
This year the FFSA French Karting Championships will pick up the baton of the previous GPOs with the same focus on quality. The main change will consist in a greater number of categories grouped together in the programme. Competitions in the Minikart, Minime, Cadet, Female, National, Rotax, X30, KZ 125, and KFJ categories will have greater chances than in the past to be held together in the same meetings, thereby offering drivers as well as teams an important opportunity to meet while benefiting of the high organisational standards secured by the FFSA.
Back to the Classic Race Formula
To make the racing schedule more uniform throughout the categories, a decision was made to switch back to a traditional racing formula - with qualifying heats held after the timed sessions - that will culminate in Sunday's pre-finals and finals, exactly as in major European competitions.
A Carefully Designed Calendar
All the meeting dates have been carefully chosen by the FFSA not to clash with those of other major meetings, so as to enable international drivers, both from France and abroad, to enter these FFSA competitions whose importance is universally recognised. The prestigious French KF & KZ2 Championships will be held in a single meeting thus attracting a higher number of top level participants, also thanks to reasonable fees and greater opportunities to enter the race to the titles.
Karting Events for All Tastes
From 7 to 77 years of age, French drivers will be able to register for federal competitions and aim for one of the 15 French Champion titles or the 9 French Cups to be awarded this season, in 15 different categories. Either in single-weekend events or in Championships consisting of 3 meetings, everyone will get a taste of what they like, at an affordable cost.
Superkart and Endurance Keep the Momentum Going
In 2013, Superkart - a very popular discipline in France - will propose a 5-round French Open Championship and a 3-round French Cup, supported by a well-oiled specific organisation. The same continuity will also be found in the French Endurance Championship - which continues to be followed by many fans - for the 10th anniversary since its renewal, in the framework of the Euro Endurance Series and under the direction of its promoter, KMO (KMO contact is Jacky Foulatier, tel. +33 1 48 58 90 90, e-mail address euroendurance@wanadoo.fr)
A New Internet Site
A new FFSA Web site is under construction in order to centralise online registrations (operational in early February), results and news about all the categories which are included in the French Championships and Cups, including the Superkart but except the Endurance.